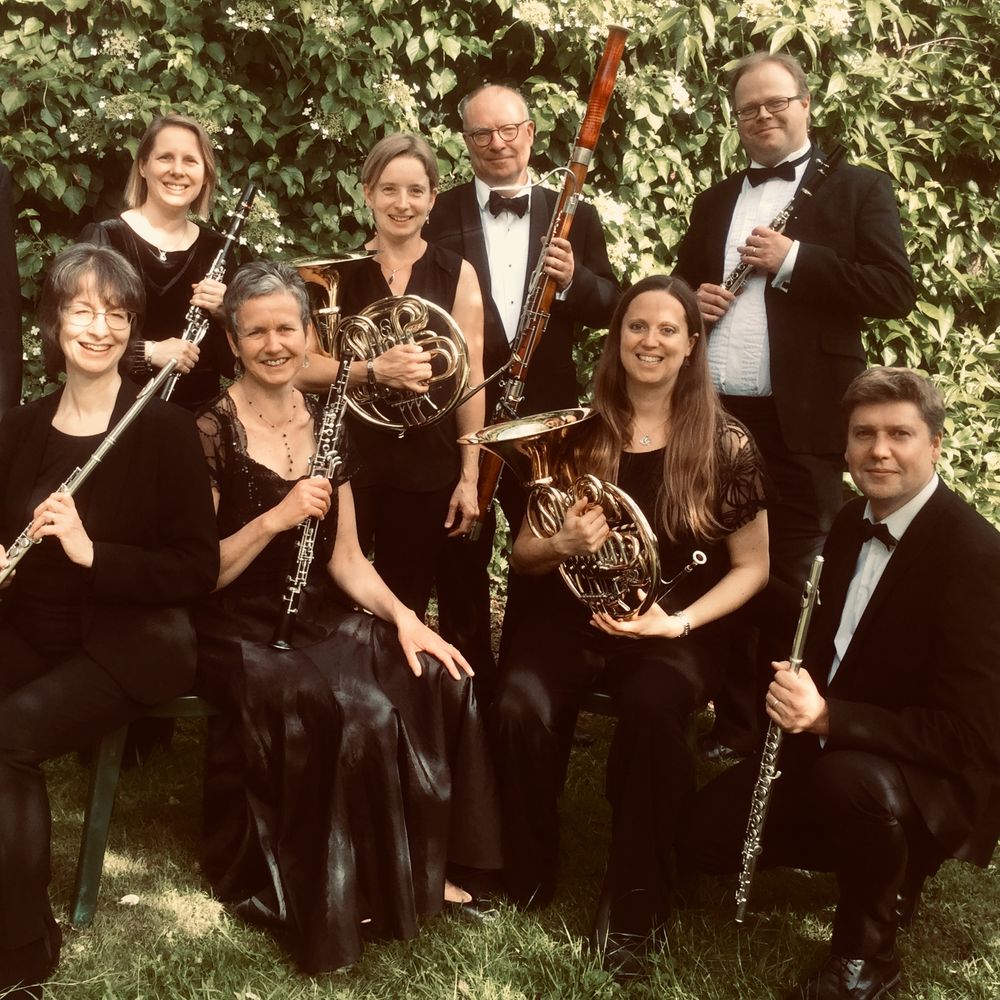 London Serenata
Formed in 2019
The members of London Serenata have been playing together for over twenty years, only emerging from the opera pit as a concert ensemble in 2019.  Having formed a close musical bond as the wind and horn section of Garsington Opera Orchestra, they decided to branch out into new repertoire and to share their music making with a wider audience. 
However, many years ago, there were two different ensembles of the same name.  Neither of which is currently active as far as we know.  We hope to continue in their footsteps by performing to the highest professional standard.  This page pays tribute to those fine musicians. 
The original Serenata of London was an ensemble that was active in the 1990s. It was a string orchestra which performed at the BBC Proms and recorded for Decca, Hallmark Records and IMP among others. Their album featuring Sibelius' Suite Champetre and Tchaikovsky's Elegy in G can be found on Spotify. 
In the year 2011 another orchestra, under the name London Serenata, was formed to record works by Ittai Shapira, and went on to perform under the batons of Krzysztof Chorzelski and Neil Thompson. Their excellent recording, on the Chandos label, of Shapira's works for solo violin is available on Amazon, Spotify and Apple Music.